Welcome to our news page. This page features news, event updates and opinion pieces. Check in here regularly and read the latest information.
"Study on audience development – How to place audiences at the centre of cultural organisations" is a study by Fondazione Fitzcarraldo, carried-out together with Culture Action Europe, ECCOM and Intercult.
The aim of the study is to provide successful approaches and methods in the area of audience development to be disseminated among European cultural organisations. They will also be used as a basis for selection criteria in future calls for proposals launched by the Creative Europe programme.
The study will equip cultural leaders with the means to make a convincing case for becoming more audience-centric internally and externally.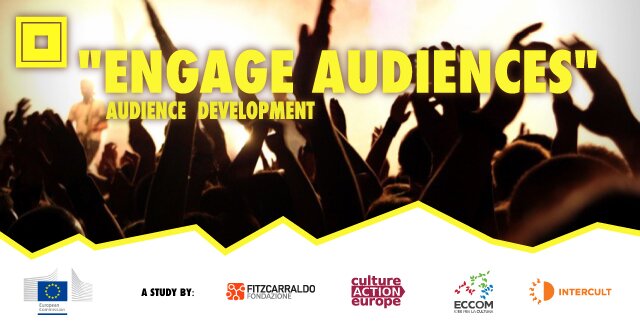 Preliminary results of the "Study on audience development – How to place audiences at the centre of cultural organisations" will be presented at Artlab (29 September – 1 October) in Mantova. The final programme of the event is now published and presentation of the study scheduled for 30 September 10:30-13:30. For more information about Artlab Mantova edition, the final programme and registration,…